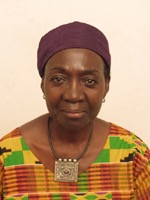 For us in Africa  this calls for  a double celebration! I have just returned from the Ministerial  meeting  of the 2nd. Session of the African Union (AU) Conference of Ministers of Social Development which was held in Khartoum from 21-25 November where the following landmark resolutions on ageing were passed:
We Hereby:
CALL UPON  Member States to provide access for older persons in Africa to social protection programmes, such as access to revenue for those without pension and access to health care.
DECIDE on the establishment of the Advisory Council on Ageing and REQUEST the African Commission on the Human and People's Rights to include the Council on the ongoing work on a draft additional Protocol to the African Charter on Human and People's Rights (ACHPR) focusing on Ageing to render the Council a firm legal basis.
DECIDE that , pending the conclusion of  the Protocol on Ageing and the establishment of the Advisory Council ,the mandate of the current Steering committee on ageing  (of which I am a member) be extended. REQUEST the AU C omission to continue assisting the Steering Committee on Ageing with  resource mobilization for its functioning.
Cheers!
Professor Nana Araba Apt, PhD
Dean of Academic Affairs, Ashesi University College