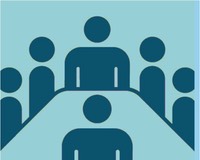 Check this page and stay informed on the Committee's activities.  Please refer to Calendar for upcoming meetings, details of which, including websites, appear on the Home Page.  Summaries of meetings and events that have taken place appear below.
MARCH 2021 GENERAL PROGRAM MEETING
March 4, 11.00 AM-12:30PM EST 
CELEBRATE INTERNATIONAL WOMEN'S DAY !
REGISTER HERE: https://us02web.zoom.us/meeting/register/tZwvcuuprjovHtXap_YW4JFIgR2otVDwaMur
Welcome and Announcements Cynthia Stuen, Chair, NGO CoA
Moderator Sandra Timmermann, Co-Chair, NGO CoA Program Subcommittee
Updates: OEWGA and other Frances Zainoeddin, Vice-Chair, NGO CoA
The COVID19 "She-Session":
The Impact of the Pandemic on the Economic Security of Older Women
Melissa Grober-Morrow, Thought Leadership Director
Financial Resilience, AARP
Ben F. Bolton, Director, Global Partnership Engagement
Office of International Affairs, AARP
Q & A and Discussion Erica Dhar, AARP
Plans for the Commission on the Status Susan Somers, INPEA
of Women and CoA Member Input (Time will be allotted for member organizations to discuss their plans for CSW.)
The NGO CoA thanks the International Network for the Prevention of Elder Abuse (INPEA) forhosting the meeting on Zoom.